Product Description
Sound Barrier Fence
Material: coloured steel plate, galvanized steel plate, aluminium plate, etc.
Execution standard: ISO 9001 Purpose: Road sound absorption and noise reduction
Length: 1000, 2000, 2500 mm. Height: 500 mm (monolithic)
Customers can customize various types of noise sound barrier, sound absorption screens and
Noise Barrier Fence Panel
with drawings and samples.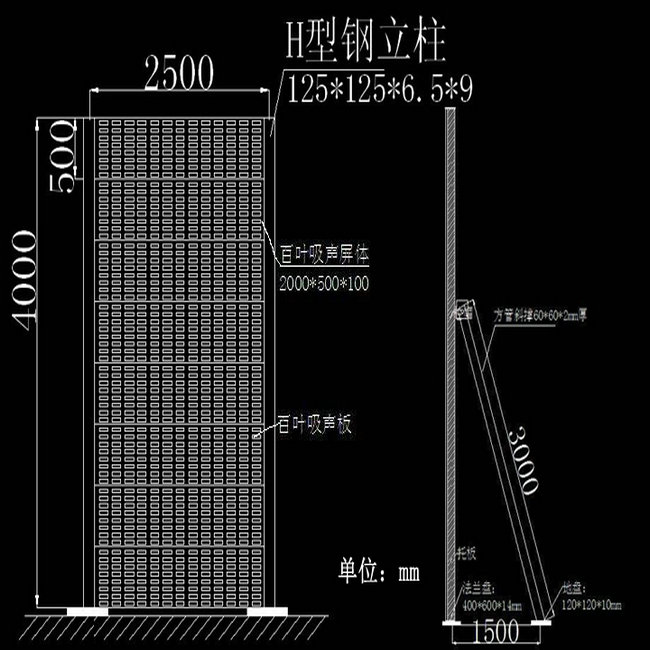 Characteristics of Road Noise Barrier:
1. Composite design, flexible and easy to install and disassemble;
2. The Railway Sound Barrier of straight and flat highway has a straight overall shape, and the upper sound absorption plate is solitary. It can control the sound diffraction through the upper part of the screen more effectively, with the continuous frame structure as the main body in the middle.
3. The noise reduction effect of the arc-shaped road shutter sound barrier is particularly good, which is beautiful and has good noise reduction effect.
4. Highway sound barrier sound-absorbing board not only has good sound-absorbing and sound-insulating effect, but also has excellent weather resistance and durability, ensuring service life.
5. Various colors and shapes can be selected for combination. The landscape effect is ideal. It can be designed according to the user's requirements to harmonize various types with the environment, coordinate with the surrounding environment, and form a beautiful scenery line.
Highway noise barrier application scope: generally used in expressway, viaduct, power station, hospital, school, industrial enterprise construction site and other acoustic environmental noise control products.
The Noise Barrier Fence Panel, which is between 1 m and 5 m in height, covers the effective area with an average noise reduction of 10-15 dB (A) (125 Hz-40 000 Hz, 1/3 octave), up to 20 dB (A). Generally speaking, the higher the sound barrier construction, or the farther away from the railway noise barrier, the better the noise reduction effect.