Cheap gabion mesh for gabioncages/gabionbasket/
gabion wall made in China
Name:
Gabion box, other name: gabion, gabion baskets, gabion wall, garden fence, gabion duvar,
hexagonal wire mesh for garden use, hexagonal mesh gabion baskets for river bank use.
Notes: 1>Lacing and bracing wire is the wire used to assemble and join the gabion units.
2>Connecting wires are the internal wires used to prevent the gabions from bulging during filling.
3>On the hexagonal, double-twisted wire mesh opening shall not exceed ±10% on the nominal dimension.
4>In order to strengthen the box, all the edges of structure selvedged with wire of greater diameter.
5>Gabion box are supplied in various lengths ,widths and heights.
Details: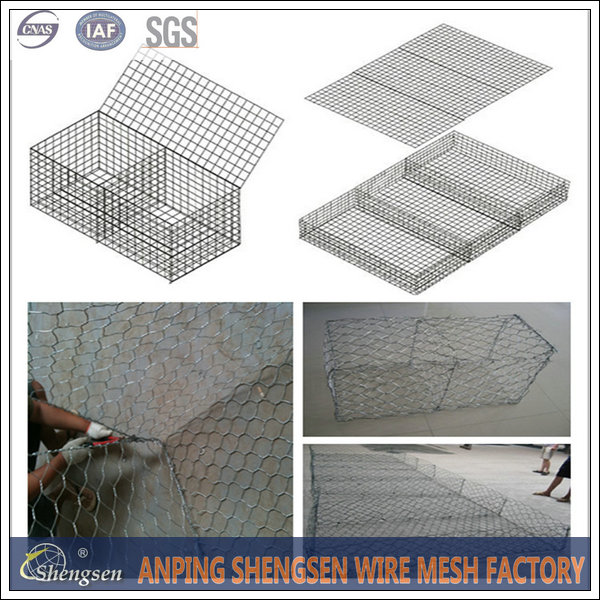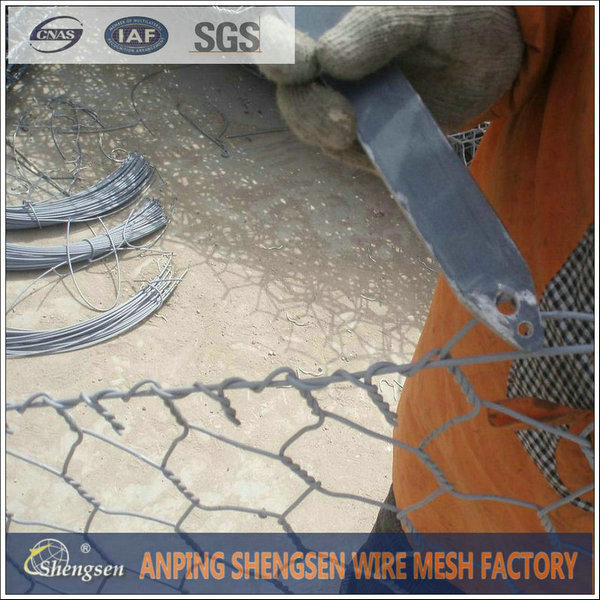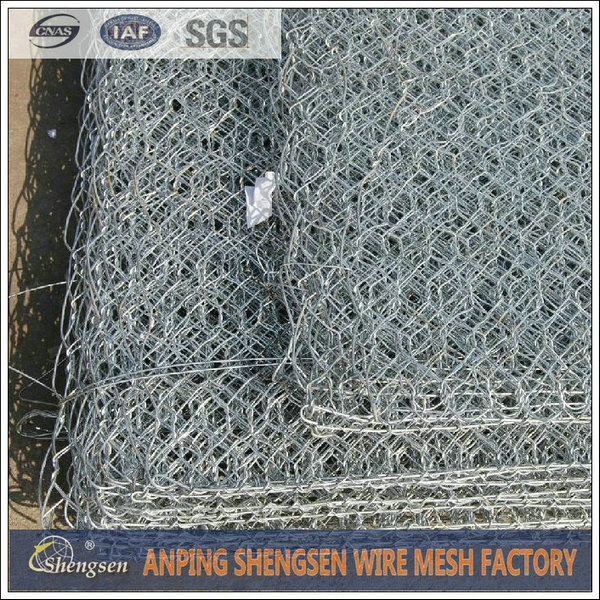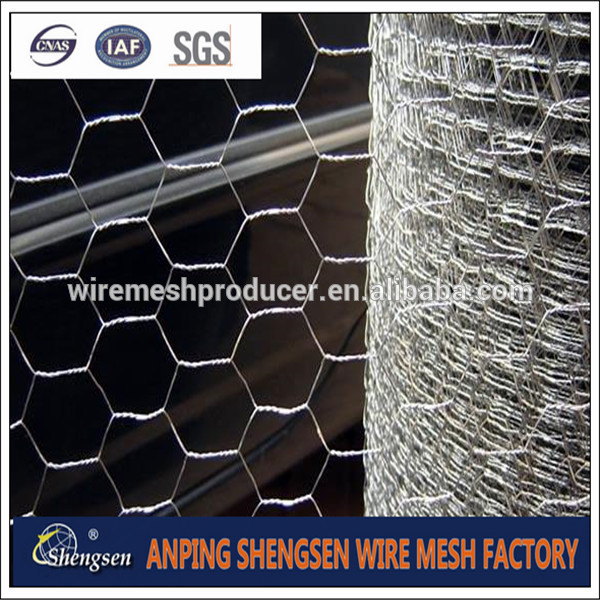 Galvanized gabion box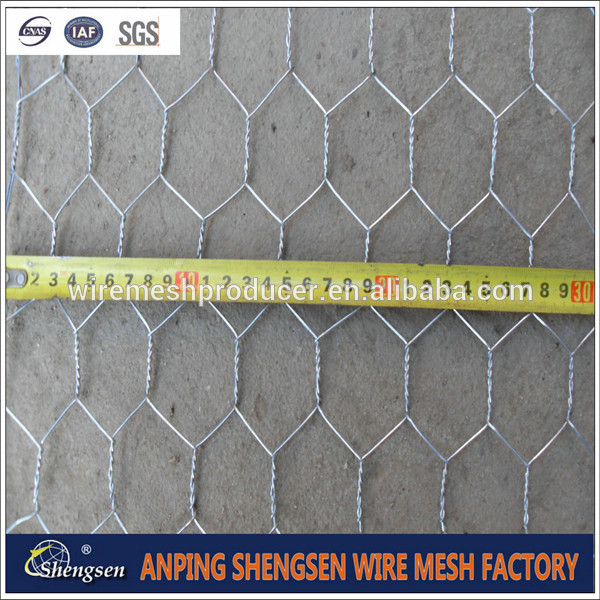 Hexagonal galvanized gabion box material:
1) Galvanized steel wire: diameter 2.0mm-4.0mm, tensile strength >380Mpa, zinc: 200g / m2.
2) Zinc 5% Aluminum wire: diameter 1.0mm-3.0mm, tensile strength >380Mpa.
3) Coated galvanized steel wire: low carbon steel wire, pvc coated
PVC coated gabion box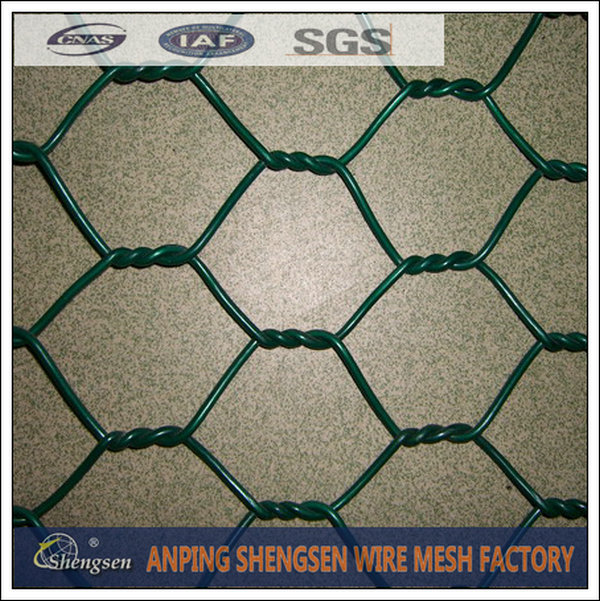 The specification of PVC coated gabion box



Hexagonal Wire Netting Gabion Box


Opening
(mm)

Wire Diameter(Metal Wire)
(mm)

Wire Diameter (PVC Coate)/
Inner/Outside(mm)

Strands

60X80

f2.0-2.8

f2.0/3.0-2.5/3.5

3

80X100

f2.0-3.2

f2.0/3.0-2.8/3.8

3

80X120

f2.0-3.2

f2.0/3.0-2.8/3.8

3

100X120

f2.0-3.4

f2.0/3.0-2.8/3.8

3

100X150

f2.0-3.4

f2.0/3.0-2.8/3.8

3

120X150

f2.0-4.0

f2.0/3.0-3.0/4.0

3