Product Description
Our company has been devoted into Sound Barrier production more than 10 years, our main products include Gabion Mesh,Gabion Wall Baskets ,Expanded Metal Sheet,Aluminum Expanded Metal Mesh,noise fence, Sound Barrier ,Highway Sound Barrier,Industrial Park Sound Barrier,Shutter Sound Barrier etc.
Aluminum panel angular sound barrier (sound barrier)
Our company specializes in the production of sound barriers, a professional team
Our factory covers an area of 5,700 square meters and has 60 skilled workers. We export to Europe, America, southeast Asia and other countries.
Rich experience, undertake multiple projects at home and abroad.Complete testing and certification.Unanimous praise.
We operate aluminum, galvanized board sound barrier, often do specifications.
On the basis of the vertical sound barrier, the top corner of the sound barrier is folded into the road direction with an Angle of less than 45 degrees. The side facing the road is usually made into the sound absorption surface.Most of the supporting parts of the sound barrier are h-shaped steel.This kind of sound barrier can increase the difference of sound path and improve the effect of noise reduction. In order to reduce wind load and make the sound barrier safe, generally, the sound barrier with an Angle of more than 5m is adopted.
| | |
| --- | --- |
| Product description | galvanized sheet, aluminum sheet |
| Thickness | 0.4 -1.2 mm |
| Length and width | 500*4000m |
| Accessories | H steel |
| Soundproof cotton | 32kg/ m3 |
Sound barrier: there are rigid sound barrier, moving sound barrier and closed sound barrier.Subdivision of sound barriers in residential areas and workshops.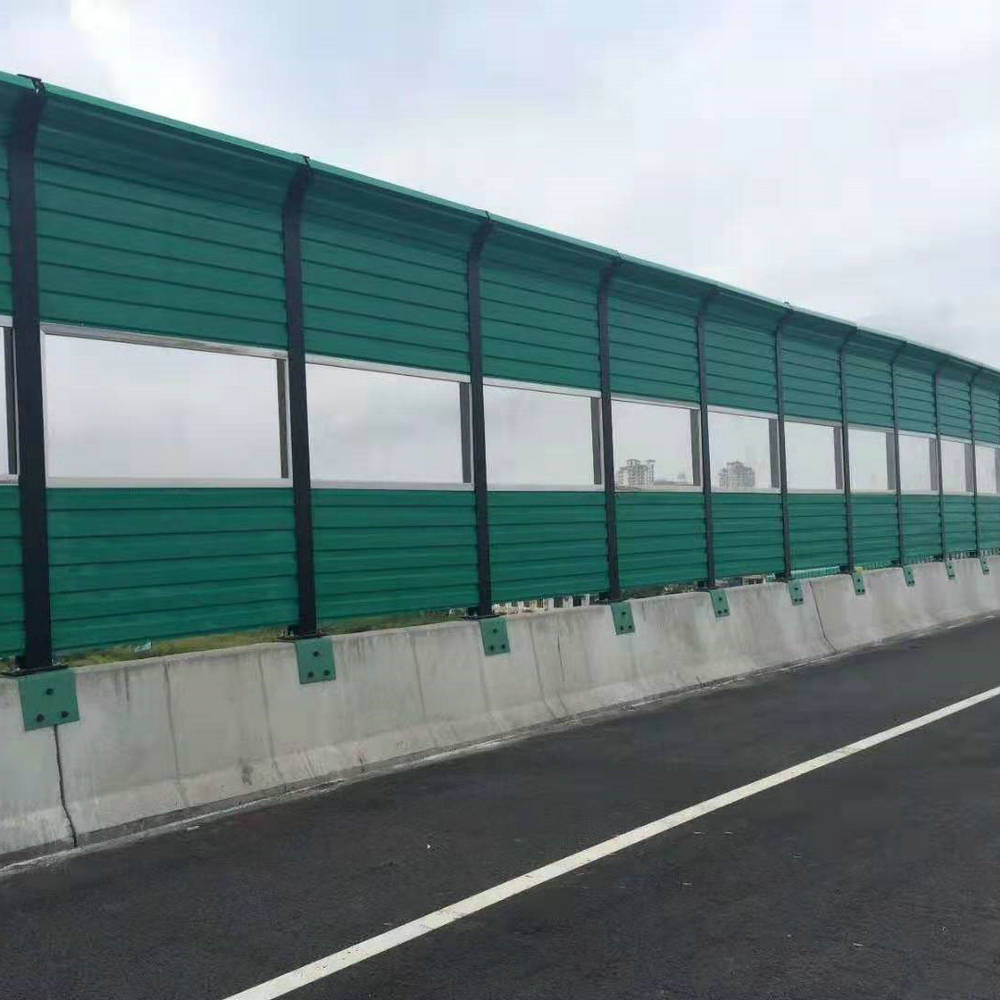 The sound barrier is made of a 500*2000mm screen with a height of 2.5m and a galvanized sheet with a bent top.
Matters needing attention in product purchase:
Material:
Size:
Drawing:
Purchase quantity:
If you have specific needs, we can communicate and I can help you solve your problems.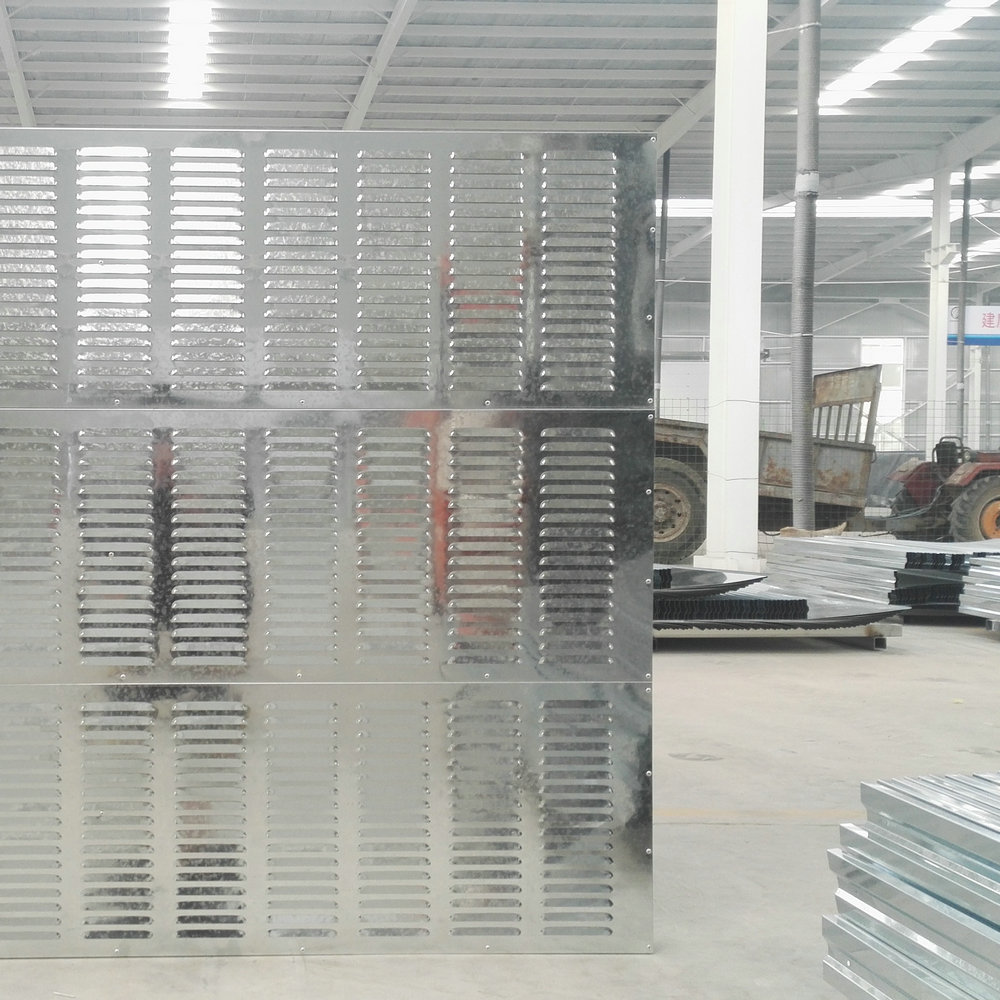 This is our company's production and assembly workshop, welcome customers to consult.If you don't understand, you can ask by email.
Thomas solves your problems for you.